retweet
Tags:
health
environment
education
health
skin cancer
sunscreen
sunshine
vitamin d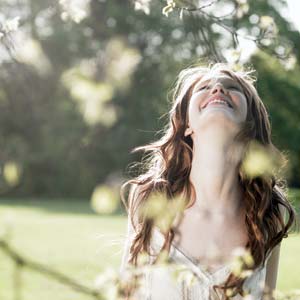 Background
skin cancer
. It is the most common form of cancer, with rates growing to 3 to 5% annually.
[6]
This topic about sun protection reveals an interesting array of beliefs, attitudes, and behavior about what to do with exposing themselves to the sun. Interestingly enough but not too surprising ultra violet protection behaviors and beliefs among young adult dermatology patients showed varied results in contrast to their actions.
What People Tend to Do
In a study published in the Journal of Dermatology Nurses Association, an extensive list was created naming the best protective measures against the sun's radiation. The results showed that for avoiding outdoor activities between 10 AM and 4 PM(The time of day when the sun is at its brightest), almost 50% of those tested pre-contemplated taking action by avoiding the sun. This means they may have intended to do something about it but did not. The study also revealed that only a little over 30% actually put sunscreen on with regularity.
[1]
Societal Beliefs About the Sun
The Dermatology study illustrates the societal beliefs we have about protecting ourselves from the sun. In fact, the report also suggested that the social desirability of being Tan is also apparent. The social acceptance, and even promotion, of a tan appearance not only undermines behavior change interventions but also places UV protection decades behind health behaviors such as smoking cessation and seat belt use, as these favorable health behaviors are now generally encouraged by societal influences.
[1]
Is Sunshine the Real Problem? What about Sunscreen Use? How Much Is Enough?
In the lifeguards guide to popular Oahu beaches in Hawaii suggest applying sunscreen every 20 minutes. They suggest broad-spectrum sunblock cream or lotion with a sun protection factor (SPF) of at least 15, or maybe even 21 or higher. (Many of their lifeguards use 30+ SPF.)
[4]
Few would argue that excessive sun exposure can cause skin cancer. However it is also true that avoiding or blocking the sun's UV light completely causes many debilitating and deadly diseases such as cancer of the colon, prostate and breast, osteoporosis, bone deformity related,hypertension, among other diseases.
[5]
What About Vitamin D?
How Much Sun Does It Take to Satisfy Your Vitamin D Requirements?
Vitamin D is a group of fat soluble substances used for many processes in the body including bone formation. The human body will produce vitamin D naturally when exposed to direct sunlight. It is also obtained from food and supplements. However, sunlight is needed to actually produce vitamin D even if ingested.
[3]
How Much Sunlight Do You Need?
Depending where you live geographically will effect the amount of sunlight you actually need because of numerous factors including the season, geographic latitude, time of day, cloud cover, smog, and sunscreen you have on.
Vitamin D Benefits/Deficiencies
Vitamin D has been used to prevent the growing list of chronic diseases, including type II diabetes, heart disease, hypertension, osteoporosis, breast cancer, colon cancer, and ovarian cancer. It also helps keep bones and teeth strong and healthy, regulates the growth and activities of ourselves, and reduces inflammation. A deficiency in vitamin D can lead to bone pain and/or soft bones, frequent bone fractures, bone deformities or growth retardation in children. Some common concentrated food sources of vitamin D include salmon, sardines, shrimp, milk, cod, and eggs.
[2]
Arguments For

Yes, prevention of skin cancer outweighs danger of vitamin D deficiency

| | |
| --- | --- |
| • | Consistent use will reduce the chance of skin cancer |

| | |
| --- | --- |
| • | Sun Exposure Is the Highest Risk Factor for Skin Cancer[8] |

| | |
| --- | --- |
| • | Sunscreens that block ultraviolet light will be most effective in preventing skin cancer[9] |

| | |
| --- | --- |
| • | increases the amount of time one can spend outdoors |

Dr. Kevin Berman, M.D. PhD writes on healthcentral.com that, "a little bit of sun exposure while wearing sunscreen combined with a balanced diet will allow for enough vitamin D to be circulating within your body"

[9]

. He advocates the proper use of sunscreen.

Arguments Against

No, prevention of skin cancer does NOT outweigh the danger of vitamin D deficiency

| | |
| --- | --- |
| • | Excessive use of sunscreen can deter Vitamin D production in the body |

| | |
| --- | --- |
| • | Sunscreens are over marketed and prey on consumer fear |

| | |
| --- | --- |
| • | Many sunscreens advertise a sun protection rating of higher than 15 and do not protect you against all the suns rays[6] |

| | |
| --- | --- |
| • | The Sunshine Is an Important Health Benefit, Even Infants Need a Little Bit of Sun.[6] |

| | |
| --- | --- |
| • | The benefits of sunshine outweigh the risks of skin cancer and might help you live longer.[7] |

| | |
| --- | --- |
| • | Studies show a lack of sunshine is responsible for poor immune system and a host of other vitamin D. deficiency diseases including bone deformities.[7] |

Sunscreen with a sun protection factor (SPF) of 8 reduces the capacity of the skin to produce vitamin D3 by >95%.

[10]

Sources


1 Ultraviolet Protection Behaviors And Beliefs among Young Adult Dermatology Patients: Challenges for Skin Cancer Prevention. Journal of the Dermatology Nurses' Association May/June 2009;1(3):182-189
2 Vitamin D The World's Healthiest Foods September 9, 2009 George Mateljan Foundation
3 Vitamin D September 9, 2009 Wikipedia
4 Ocean safety tips Ocean Safety And Lifeguard Services Division, City and County Of Honolulu's Emergency Services Department September 9, 2009 Aloha.com
5 Should I Use Sunscreen to Prevent Skin Cancer? The source wellness and health Center September 9, 2009 WordPress
6 sunscreen quiz Hopkins technology software, LLC September 9, 2009 Hopkins Technology
7 Researchers Say Health Benefits of Sunshine Outweigh the Skin Cancer Risk And Might Help You Live Longer Medical news September 9, 2009 News-Medical.net
8 Facts About Sunscreens Media September 9, 2009 American Academy Of Dermatology
9 Debunking Sunscreen Myths Skin Cancer Home, Berman, K. M.D. September 9, 2009 Skin Cancer Connection
10 Sunlight and vitamin D for bone health and prevention of autoimmune diseases, cancers, and cardiovascular disease Dec 2004, Holick, Michael F. American Journal of Clinical Nutrition
11 Exposure to sun 'may help people with cancer survive' Sept 22, 2009 Laurance, Jeremy (Independent.Co.Uk)


Related Debates




User Comments & Opinion

45.5%

54.5%

5 Voted Yes

6 Voted No
Recent Changes
Latest Comments
63 Total Users
260 Total Debates
since Aug '09